Puppets on Fire brings you Love Ecards For That Special Someone!!!



Let's face it – everyone loves to be made to feel appreciated, especially the ones closest to you. Your boyfriend, girlfriend, wife or husband may not mention it, but they love it when they realize that you have thought of them. At special occasions, and especially at Valentines Day, you will definitely want to make sure that you mark the occasion and make it truly special. Whoever they are, we are sure that they would simply love to receive one of our cool and creative love ecards from our team of puppet characters.
Our Love eCards rule!



We at Puppets On Fire have much experience in creating well-liked and friendly characters in our puppets that everyone loves to love. Our love ecards are no different and reflect this. We can work from your script and idea, or we can come up with our own for a little extra if you get our premium or deluxe package. Although, we are sure that you are the person that knows your boyfriend, girlfriend or significant other best in the world, if you can't come up with anything unique to say, you can always rest assured that we are here to come up with a great idea for your creatively brilliant love card or love ecard.



Sending love cards and love eCards is simple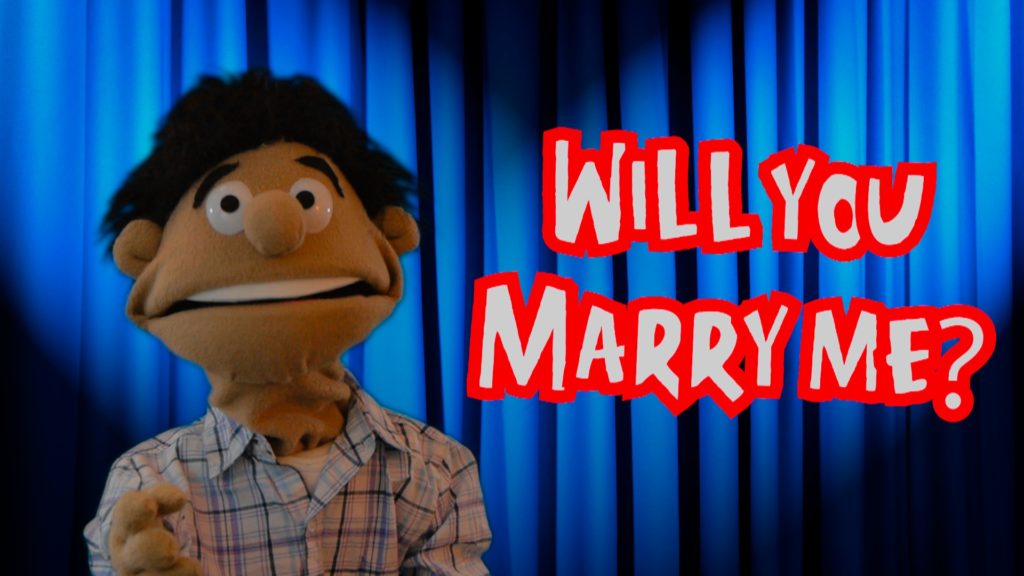 Sending love ecards is the most modern and unique way to show your affection for you loved one. We have found from our extensive experience in this field that people respond much better to puppets delivering a message, than a generic store bought love card or even the most basic love ecards you can find anywhere online. At Puppets On Fire, we find that all of the recipients of our love ecards simply love them! They appreciate the effort that their nearest and dearest partner went to, in order to create something really special for them. After all, anyone can just go to a store and purchase a basic, traditional card. Yes, this card may have some pretty generic words inside, but do they truly convey the way that you feel about your partner?

Funny Love Cards and Love eCards with Puppets set you apart

At Puppets On Fire, we can create customizable, unusual and well thought out and funny love ecards that the recipient will treasure for years to come. These love ecards from us truly show that you care for your husband, wife, girlfriend or boyfriend, because they will see that you have actually taken the time to put some thought and care into your card, rather than simply buying a basic one from a store. They don't have to be that much more expensive either, we have love ecards that really do suit every budget. Despite the fact that we use professional voice overs, editing, music, filming and production, we manage to make our services affordable to just about everyone. Our thirty-second to one-minute custom-made love ecards can be much more affordable than you may think, just take a look at our affordable prices or get an estimate for your idea now.
Actual Custom-Made Love eCard For one of our Happy Customers