¡Hola!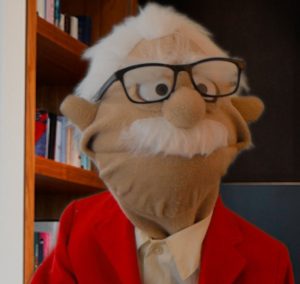 My name is Julio Foppoli. I am a teacher of English as a second language and a teacher of Spanish as a second language too. Although not as old as the picture shows, I have been teaching for over 25 years now and I have experienced first-hand the amazing power of puppet videos in second and foreign language training.
By the way, if you need spanish lessons check out my website, I teach Spanish live online over Skype! My website is very popular among Spanish learners from all over the world! And you can also see my Youtube Channel here!!!
Now, after that shameless self-promotion of my Spanish language program, let's get back to business…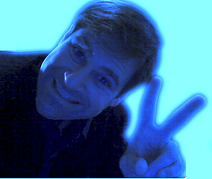 A little bit about myself, I have been using puppets mostly in my own classes, with a lot of success in such small circles. I was lucky enough to have large audiences at times, and on some of those occasions I was asked to create puppet videos for companies, human resource departments, trade events and marketing companies to name some.
And that's why I decided to offer this amazing tool for people that cannot afford what video producing companies charge per minute. Granted, I may not be able to produce the same type of quality as Steven Spielberg, but hey, could you afford Steven Spielberg if he were available for you right now?
Despite the fact that I might never be able to produce that kind of quality, check out my stuff! My customers tell me it's superb, and you can see it for yourself!
The good thing is that most businesses, websites, marketing companies, and even TV stations that have hired me over these years didn't need a Steven Spielberg or a George Lucas type of production!
My goal is to provide amazing materials at affordable prices and I think I'm good at that. I hope you can give me the chance to prove it to you in your next project.